Digital Marketing Made Easy:
It's hassle-free. Get setup and ongoing help with our live support team.
It's automated. Save time with automatic emails, social media posts, etc.
It's engaging. Continually entice new and current clients to connect with you.
It's affordable. Grow your business while staying within your budget.
Starter
$39.95
billed monthly
1,000 Contacts
Get started marketing your firm.
Content
Monthly Client Update Newsletter

Weekly Tax Tips

2 TaxVid videos: client education videos
Promotion
Pro
$69.95
billed monthly
2,000 Contacts
Everything in Starter Plan plus:
Content
Entire library of TaxVid videos plus frequent new releases

300+ article library with new articles added regularly
Promotion
Custom Email Platform
E-greeting cards, appointment reminders & more

Send custom newsletters & email blasts
New!

Expert
$149.95
billed monthly
5,000 Contacts
Everything in Pro Plan plus:
Content
Monthly Business Newsletter

Monthly Tax Planning Insights Newsletter

FirmVid: videos to advertise your firm
Reviews and Referrals
Schedule a live demo to learn more about the content, features, functionality, and how Mostad Marketing Cloud will grow your firm in just minutes of your time each month.
Schedule a live demo to learn more about the content, features, functionality, and how Mostad Marketing Cloud will grow your firm in just minutes of your time each month.

Client Content
TaxVid Videos
1-3 minute client education videos

Branded for your firm

Full library of tax topics with new videos released all the time!

Easily promote via social media and email

Promote client inquiries
FirmVid Videos
15-30 second firm-advertising videos

Branded for your firm

Automatically post and play in the Facebook newsfeed and Twitter timeline

Automatically rotate a new FirmVid to feature each week

Automatically play your featured FirmVid on your website

Auto-email your featured FirmVid to your prospect list

20+ videos to advertise your firm!
Lead Generation
All content designed to increase your website traffic

All tools built to drive action (embedded lead magnets)

Pop-up signup box for your website content

Review program helps you get more reviews... which will help you get more clients

Increase referrals using the automated drip campaigns
Social Media Tools
Automated content posts to Facebook, Twitter & LinkedIn

Fresh weekly content published to your social channels

FirmVid videos automatically post and play in Facebook newsfeed and Twitter timeline

Schedule posts from our 300+ article & TaxVid video libraries
Marketing Automation
Automated email campaigns... set it on cruise control!

Auto-publish content to social media & your website

Schedule social media posts

Website sign-ups auto-added to your targeted lists

Automated birthday ecards, appointment reminders, holiday cards & more
Client Email & List Management
Create multiple email lists, schedule & send targeted custom email campaigns

Campaign report: know who opened your emails!

Email list management, including opt-ins & opt-outs

Library of personalized greetings cards, thank-you messages & personal notes
Reviews
Promote online reviews across: Google My Business, Nextdoor & Facebook

Review email templates to promote your personal pages & directory listings

Improve SEO: show up in more local searches

Schedule email campaigns or use the automated "drip" campaign

Staggered email sends so your reviews don't show up all at once
Referrals
Referral email templates, targeted to:

Add custom offers or incentives to motivate more referrals

Schedule referral emails to be sent throughout the year to lists or individuals

Automated email "drip" campaign
You guys take care of everything for me! The content is phenomenal, monthly reporting (statistics) is very good, and the graphics are really nice. We get a lot of great responses from our clients like 'Wow! This is really great!'

Dominick Z

The content is relevant and valued by customers. It is common for customers to call me when a topic appears that gets their attention. This is my opportunity to strengthen and deepen our relationship. I have an executive board comprised of five financial planners. I recently showed them the content and they were so impressed that two of them immediately subscribed.

Ben C

The newsletter has tripled my business. If you start using the newsletter service, you are going to get calls from customers and many people thanking you for the information.

Keith F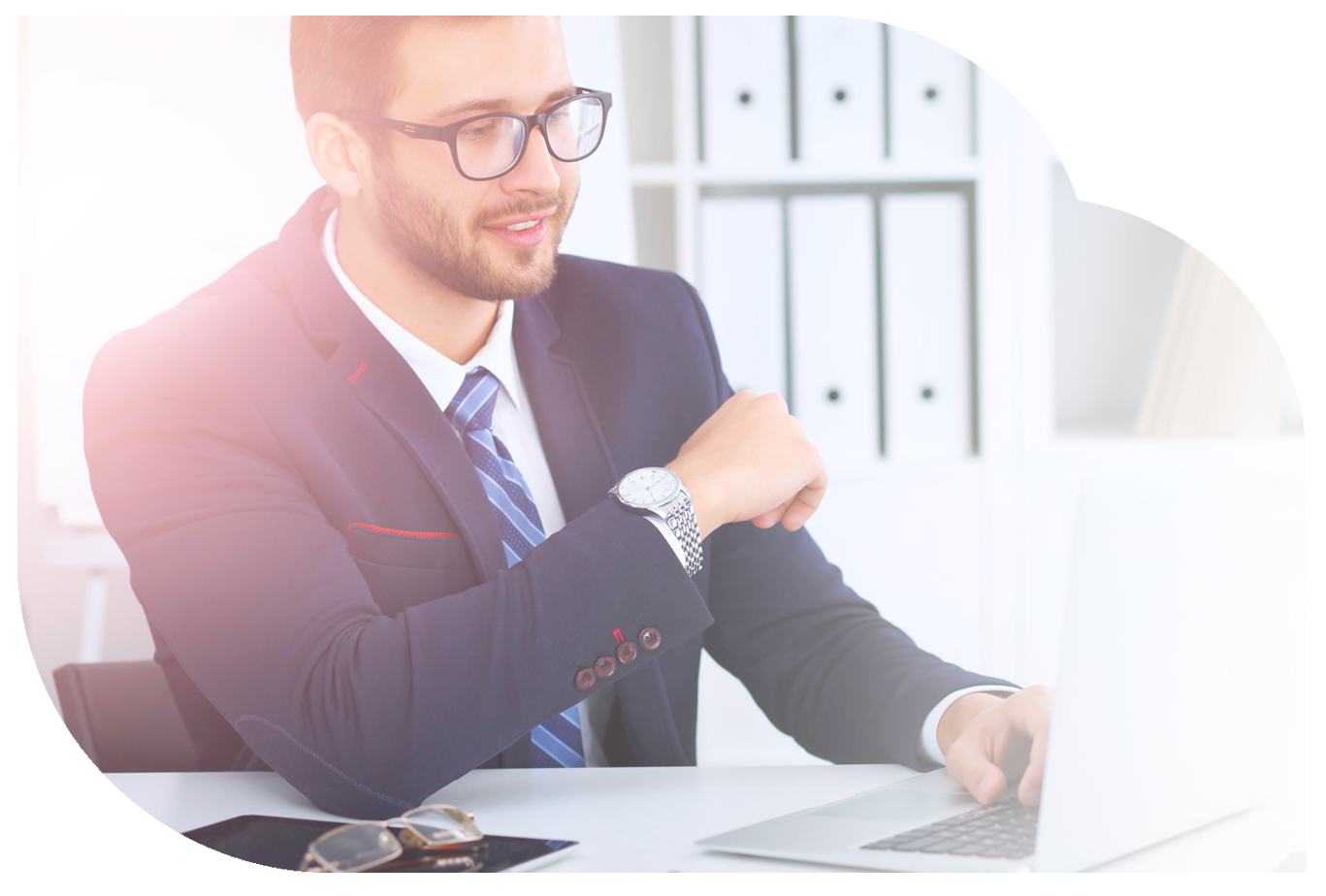 Free Whitepaper
7 Easy Digital Marketing Ideas for Small Tax Firms to Grow their Online Presence
Get my FREE Whitepaper
Terms of Use
By using and accessing this website, cloud.mostad.com (collectively referred to as the "Site" or "Mostad Marketing Cloud" in these Terms of Use), you ("you", "user" or, "end user") agree to these Terms of Use (collectively, the "Terms of Use" or "Agreement").
IF YOU DO NOT AGREE TO THE TERMS OF THIS AGREEMENT, IMMEDIATELY STOP ACCESSING THIS SITE.
This Site and the Mostad Marketing Cloud content are intended for customers of Mostad Marketing Cloud. You may not use this Site or any of the content for any purpose not related to your business with Mostad Marketing Cloud. You are specifically prohibited from: (a) downloading, copying, or re-transmitting any or all of the Site or the content without, or in violation of, a written license or agreement with Tenenz; (b) using any data mining, robots or similar data gathering or extraction methods; (c) manipulating or otherwise displaying the Site or the content by using navigational technology, framing, or similar technology; and (d) using the Site or the content other than for its intended purpose. Such unauthorized use may also violate applicable laws including but without limitation to copyright and trademark laws, the laws of privacy and publicity, and applicable communications regulations and statutes.
You represent and warrant that you will comply with all applicable laws and regulations, including, without limitation, those relating to the Internet, data, e-mail, privacy, and the transmission of technical data exported from the United States or the country in which you reside.
---
Intellectual Property.
You acknowledge and agree that all content and information on the Site is protected by proprietary rights and laws.
You agree not to modify, copy, distribute, transmit, display, perform, reproduce, publish, license, transfer, create derivate work from, sell or re-sell any content or information obtained from or through the Site.
---
Third-party Sites.
The Site may contain links to other websites maintained by third-parties. These links are provided solely as a convenience and does not imply endorsement of, or association with, the party by Mostad Marketing Cloud
---
Modifications to this Agreement.
Mostad Marketing Cloud reserves the right to change or modify any of the terms and conditions contained in this Agreement at any time. You acknowledge and agree that it is your responsibility to review the Site and these Terms of Service from time to time. Your continued use of the Site after such modifications to this Agreement will constitute acknowledgment of the modified Terms of Service and agreement to abide and be bound by the modified Terms of Service.
---
Termination of Use.
Mostad Marketing Cloud shall have the right to immediately terminate or suspend, at its discretion, your access to all or part of the Site with or without notice for any reason.
---
Disclaimer of Warranty
You expressly agree that use of the Site is at your sole risk and discretion. The Site and all content and other information contained on the Site is provided on an "AS IS" and "AS AVAILABLE" basis without warranty of any kind, whether express or implied. Mostad Marketing Cloud makes no warranty that (I) the Site and content or information will be uninterrupted, timely, secure or error-free, (II) the results that may be obtained from use of this Site will be effective, accurate or reliable. The Site may include technical mistakes, inaccuracies or typographical errors. Mostad Marketing Cloud reserves the right to change the Site content and information at any time without notice.
---
Limitation of Liability.
In no event shall Mostad Marketing Cloud or its affiliates be liable for any indirect, incidental, special, punitive damages or consequential damages of any kind, or any damages whatsoever arising out of or related to your use of the Site, the content and other information obtained therein.
Certain jurisdictions prohibit the exclusion or limitation of liability for consequential or incidental damages, thus the above limitations may not apply to you.
---
Governing Law.
You agree that these Terms of Use and any legal action or proceeding relating to this Site shall be governed by the laws of the State of Minnesota, without respect to its conflict of laws and principles. You agree to submit to the jurisdiction of the state and federal courts in Hennepin County in the State of Minnesota in any litigation or dispute arising out of or related to these Terms of Use or the Materials.
---
Date of Last Update.
This agreement was last updated on November 12, 2019.
---
Contacting Mostad Marketing Cloud
You can contact Mostad Marketing Cloud with any questions at
9655 Penn Avenue South
Minneapolis, MN 55431
Call us at 888.585.8424
Fax: 800.638.0015
Email [javascript protected email address]
Privacy Policy
Your privacy and security is important to us.
Your Email Lists and Databases
While using this service, you provide third party email addresses which are owned by you. This data may be imported using an import contacts or database upload feature. Mostad Marketing Cloud will not sell, rent, share, or otherwise make available your email lists and/or databases to anyone except internal support personnel who may be assisting you in troubleshooting your account, unless it is required to do so in connection with legal process or in accordance with any law, regulation or order of a court or regulatory agency of competent jurisdiction. Mostad Marketing Cloud is not in the business of selling data. Mostad Marketing Cloud is in the business of providing a web-based mass email service and content for financial professionals.
---
Website Usage Information
We use your IP address to help diagnose problems with our server, and to administer our website. We do not link your IP address to any personally identifiable information. We use tracking information to determine which areas our site users visit based on traffic to those areas. Mostad Marketing Cloud does not track what individual users read, but rather how often each page is visited. This helps us maintain a superior and informative website for you.
---
Import Contacts
We utilize an import contacts feature to help you keep in touch with your contacts and/or other subscribed members to your campaigns. We make it easy for you to connect with your data in a variety of formats so that you can use it to send campaigns to these contacts from our site. At your request, we will/may work directly with your data (address book, spreadsheet, other data source) to assist you with this import connection.
---
Security Technology
The security of your personal information is important to us. When you enter sensitive information using the Mostad Marketing Cloud website, we encrypt that information using secure socket layer technology (SSL).
We follow generally accepted industry standards to protect the personal information submitted to us, both during transmission and once we receive it. No method of transmission over the Internet, or method of electronic storage is 100% secure, however. Therefore, while we strive to use commercially acceptable means to protect your personal information, we cannot guarantee its absolute security.
---
Cookies
A cookie is a small text file that is stored on a user's computer for record-keeping purposes. We use cookies on this site. We do link the information we store in cookies to personally identifiable information you submit while on our site.
We use session cookies to make it easier for you to navigate our site. A session ID cookie expires when you close your browser. A persistent cookie remains on your hard drive for an extended period of time. You can remove persistent cookies by following directions provided in your Internet browser's "help" file.
If you reject cookies, you will not be able to use the service provided at our site.
---
Legal Disclosure
We reserve the right to disclose your personally identifiable information as required by law and when we believe that disclosure is necessary to protect our rights and/or comply with a judicial proceeding, court order, or legal process served on our website.
---
Links to Other Sites
This website contains links to other sites that are not owned or controlled by Mostad Marketing Cloud. Please be aware that we, Mostad Marketing Cloud, are not responsible for the privacy practices of other such sites.
We encourage you to be aware when you leave our site and to read the privacy statements of each and every Web site that collects personally identifiable information.
This privacy statement applies only to information collected by this website.
---
Policy Modifications
We may change this Privacy Policy from time to time. If/when Mostad Marketing Cloud makes changes to this privacy statement; we will post any changes here, so be sure to check back periodically.
---
Changes in this Privacy Statement
If we decide to materially change our privacy policy, we will post those changes to this privacy statement, the home page, and other places we deem appropriate so that you are aware of what information we collect, how we use it, and under what circumstances, if any, we disclose it.
We reserve the right to modify this privacy statement at any time, so please review it frequently. If we make material changes to this policy, we will notify you here, by email, or by means of a notice on our home page.
---
Contacting Mostad Marketing Cloud
You can contact Mostad Marketing Cloud with any questions at
9655 Penn Avenue South
Minneapolis, MN 55431
Call us at 888.585.8424
Email support@mostad.com
Watch the Pro
TaxVid videos
Watch the Starter
TaxVid videos
---
2019 Tax Highlights [2:36]
Help clients navigate the 2019 individual tax landscape.
---
2019 Business Tax Highlights [2:30]
The business tax landscape is constantly changing. Here are highlights for what's new in 2019.
---
Retirement can be Taxing! [1:45]
Most clients do not realize the tremendous tax burden that occurs during their retirement years. This video gives four key areas where they could use your help.
---
4 Common Tax Surprises [1:33]
The worst news you can give a client is a surprising tax bill. This video helps head off 4 of the most common areas of tax surprises faced by most clients.
---
Tax Credit vs Deduction [1:00]
Tired of explaining the difference between a tax credit and a deduction? This enjoyable, light hearted, video clarifies the difference in a very memorable way!
---
Tax Terms: Effective Tax Rate [2:02]
Lost in the noise of refunds or a tax bill when filing a tax return is the true tax paid by your clients. Understanding how to calculate the effective tax rate based on the amount of tax actually paid, is the starting point for developing tax reduction strategies for all your clients.
---
Tax-Free Rental Property [1:54]
The opportunities for tax free income are pretty limited. With the advent of easy web-based rental tools, everyone should know about this one!
---
Tax Terms: Marginal Tax Rate [1:50]
Use this video to help your clients understand what the marginal tax rate is and how they can use it to their advantage.
---
The IRS Loves Businesses [1:54]
Too often, businesses make unwitting mistakes that are paid for when the IRS scrutinizes their taxes and business practices. The good news? The IRS is up front with you on what is in their audit focus. Now there is a video that helps you communicate this with your valued small business clients.
---
Five Yearly Tax Essentials [2:21]
Here's a video your clients should view each year. These 5 topics are sure to catch the unwary taxpayer, but with a quick review it can save both you AND your client time and money.
---
The New Child Care Tax Credit [2:11]
Help clients learn how the recent changes to the Child Tax Credit affect them with this new firm-branded video.
---
The New World of Deductions: What Everyone Needs to Know [2:01]
Educate your clients on the new tax legislation changes around itemized deductions with this new firm-branded video.
---
The Tax Cuts & Jobs Act: What You Need to Do Now [2:15]
Use this video to keep your clients on course to file their 2017 returns and explain the 2018 changes in more depth.
---
How Long Should I Save It? [1:30]
How long do I keep this? This video describes the Federal recordkeeping guidelines.
---
Make the Most of Your Donations [2:03]
Non-cash donations can really reduce a client's tax obligation, but only if they know the rules.
---
Proving Your Deductions [1:58]
Helps clients understand what is needed to document and defend their deductions.
---
Ideas to Audit-Proof Your Tax Return [2:17]
Sometimes the best defense in an audit is knowing how to prepare. Here are some great client ideas.
---
(FREE Bonus Video) Life Events: Marriage [0:49]
Help clients understand the tax impacts of getting married.
---
(FREE Bonus Video) Life Events: New Birth [0:49]
Help clients understand the tax impacts of having a baby.
---
(FREE Bonus Video) Life Events: Divorce [0:49]
Help clients understand the tax impacts of divorce.
---
2019 Tax Highlights [2:36]
Help clients navigate the 2019 individual tax landscape.
---
Five Great Tax Secrets [2:58]
Clients overlook tax deductions. Here are five things every client should know.
---
Watch the Expert
FirmVid videos
---
The Top 4 Reasons You Need Help [0:47]
A fun way to reinforce the complexity of tax filing without professional help.
---
What All Great Businesses have in Common [0:36]
Your accounting and tax services!
---
Life Events Matter...to the Taxman! [0:34]
An eye-opening example illustrates the unexpected consequences of not talking to you.
---
The IRS is Knocking [0:44]
Correspondence audits put clients in a tizzy. Prepare them for who to call when this happens.
---
Five Retirement Mistakes [0:36]
Reinforces your services as an integral part of any sound retirement planning.
---
Illegal Income Becomes Taxable [0:34]
This change in the tax code cast a large net.
---
The Birth of Income Tax [0:34]
You'll never guess who created the U.S. Federal income tax.
---
Look Back: The 1913 Tax Return [0:34]
Wow! This is what they used to pay.
---
The Highest Tax Rate Ever! [0:34]
Think it is bad now? Check this out.
---
Guess Who Promoted Filing Taxes? [0:34]
This famous character made tax filing popular.
---
The Initial Tax Rates [0:30]
Wonder what initial federal tax rates were? Maybe not, but for the curious...
---
A New Birth [0:39]
A bundle of joy. A bundle of tax changes.
---
Getting Divorced [0:41]
All assets are not created equal.
---
Retirement [0:44]
Tax efficiency is the key.
---
Going to College [0:39]
Wow. How to plan with so many tax saving options.
---
A Death in the Family [0:39]
They need your help during this tough time.
---
Your Home [0:39]
This asset is filled with tax implications.
---
Why do you need a Tax Professional? [0:40]
Only the naive wander through the tax code without help. You are a solution that can make a true difference.
---
Marriage [0:39]
The wedding day creates a new world of taxes. You may need help.
---
Adrift in Taxes [0:27]
A visual reminder of the complex nature of taxes that reinforces the value of what you uniquely do.
---
Puppies or Taxes? [0:29]
Watching puppies or doing your taxes? A fun reminder of the problem you solve for current and prospective clients.
---
Puppies to the Rescue [0:29]
Watching puppies or doing your taxes? A fun reminder of the problem you solve for current and prospective clients.
---
Tax Headaches [0:27]
Thousands of pages of tax code, all speaking a foreign language. A fun reminder of the problem you solve for current and prospective clients.
---