Personalize Your Site
Create a sharp, custom-fit website to complement your firm

Manage Your Practice
Make reporting and secure file sharing simple with built-in tools.

Promote Your Firm
Post client content automatically to your site to spark traffic and leads.
Our Custom Websites
Mostad Marketing Cloud provides more than just a website. We deliver a full suite of tools to establish and grow your firm's online presence:

Tax-Themed Templates
Choose between dozens of professionally designed website templates to find the perfect look for your firm. We offer designs across a variety of styles, colors and tax specialties.

Automated Marketing Content
Keep your firm's website relevant with expertly written content. We can automatically create and post newsletters and articles to your website—then share them with clients through email and social media.

Practice Management Tools
Keep your practice secure and running smoothly with our built-in file sharing and reporting tools. Our custom websites include bank-level security for sensitive client files—as well as built-in calculators to make professional reporting a breeze.

Built-In Integrations
We make it easy to link your new website to your social media accounts and client payment systems. Our platform also allows you to connect your site to almost any third-party service, including review platforms and online schedulers like Calendly.

Customization Services
Our team offers a range of services to personalize existing templates—or create a unique design for your practice. We can even personalize your images, logo and template layouts to match your exact vision.
Put Your Tax and Accounting Website To Work
A professional website reinforces your image as a trusted tax expert, while making it easy for clients and prospects to engage with your firm. Mostad Marketing Cloud takes the tedium and code out of running your website, so you can stay focused on your work and clients. Use our convenient cloud-based platform to build your firm's presence and provide the best online experience for your clients.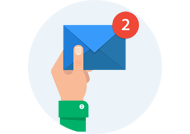 Email
Automatically email content to engage
clients and promote your services.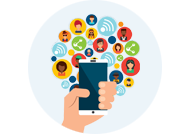 Social Media
Drive clients and prospects to your
website with scheduled social posts.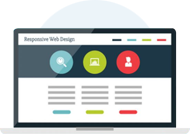 Website
Publish fresh content across your
website to educate and inspire clients.
Here's what Our Customers Are Saying
Want to save time and get better results for your tax and accounting firm? Then let's get going!
The websites are geared to my profession and are very professional in appearance and it's easy to customize. I love the monthly newsletter. It's a great marketing tool and I've even learned a few things from reading them.
I am shocked when I find out what my peers are paying for a website and they are shocked when they find out how affordable mine is as well as easy to use.
Get Started With Mostad Marketing Cloud Today-
or Try A Free Demo To See Us In Action!

Choose the perfect package for your
firm's goals; no technical expertise needed!

Try out our platform for free to
make sure it's the right choice
for your firm.
Why Invest in
Custom Website?
Mostad newsletters earn better engagement for your email campaigns! Our open rate for client newsletters is 87% higher than the industry average.