Get More Reviews
Promote client reviews across Google, Nextdoor & Facebook.

Earn Warm Leads
Build trust and excitement with potential leads through referral campaigns.

Generate Buzz
Catch the interest of prospects online with honest client feedback.
Our Review & Referral Tools
Mostad Marketing Cloud provides more than just a website. We deliver a full suite of tools to establish and grow your firm's online presence:

Email Templates
Our platform includes different referral and review email templates, which can be customized with custom offers and incentives to motivate clients. Create a thoughtful message in moments, then send it to specific clients or email lists.

Email Drip Campaigns
Our automated "drip" campaigns send three review or referral emails to clients over time. This approach is a great way to solicit responses from clients more efficiently—and re-engage contacts who don't respond at first.

Review QuickSend
Our platform features a "QuickSend" option, which allows you to quickly send a review email to a single client. This tool is ideal for following up with clients immediately after their tax appointment to request a review.
Put Your Client Feedback to Work
By posting reviews to your website and online directories, you build trust and buzz around your firm. Likewise, by encouraging past clients to recommend your practice, you earn warmer, more confident leads. We make it easy to gather and share those client endorsements online—turning positive feedback into billable hours.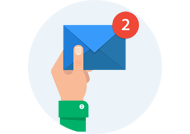 Email
Automatically email content to engage
clients and promote your services.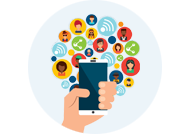 Social Media
Drive clients and prospects to your
website with scheduled social posts.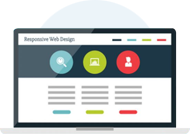 Website
Publish fresh content across your
website to educate and inspire clients.
Get Started With Mostad Marketing Cloud Today-
or Try A Free Demo To See Us In Action!

Choose the perfect package for your
firm's goals; no technical expertise needed!

Try out our platform for free to
make sure it's the right choice
for your firm.